London Nigerian kicked off their campaign in the Herts Middlesex 1 league with a disappointing 22-7 loss at the hands of London Welsh Amateurs at Harlington sports ground.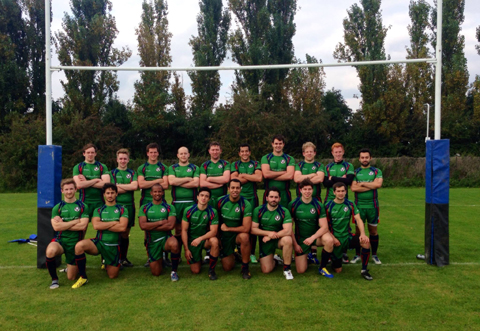 Nigerian started brightly, using their lineout to positive effect; providing quick ball to the back line and making deep inroads into London Welsh territory when driven at the maul by the forwards. Nathan, taking on a new role on the left wing, led with much gusto in both defence and attack. Nigerian, took the lead part way through the first half when number 8 and captain Caolan, inside the 15 meter line, took a quick ball from a touchline ruck and offloaded in the tackle to fly half Foley who ran in a 50 meter try having only to beat the Welsh fullback who made a lazy attempt to cover Foley's step.
Wasteful opportunities and a slew of penalties against this new look Nigerian side took its toll and soon Welsh had hit back with a try of their own through forward play within the 22. A second Welsh try before half time gave the away side a narrow lead but Nigerian could sense the game was there for the taking.
Following the interval, Nigerian strayed from their game plan, showing an inability to string phases together and a penchant for giving away needless penalties, surrendering promising field position or else allowing Welsh to entrench themselves within Nigerian territory. Nigerian were unable to take advantage of a numerical advantage once the Welsh fly half was sin binned for a deliberate knock on and found themselves further behind when Welsh chose to kick a penalty from a Nigerian infringement at the breakdown.
Nigerian were reduced to 14 men late in the game when George slowed the ball down in a ruck and was punished with the whole team on an official warning from the referee. Welsh capitalised and scored their third try of the match in the dying stages of the game.
Despite the result, there were positives to take into the next game against Kilburn Cosmos. London Nigerian train every Wednesday at Tooting Bec Athletics ground from 19:45 and play their home matches at Harlington Sports ground, all new players are welcome. For further detail please contact londonnaijarfc@gmail.com.